Recently, LandGlass read story "New investment of INTER-GLASS Poland: tempering furnace of LandGlass" . The story goes like this:
INTER-GLASS well known Polish manufacturer of furniture glass announced to open tempering plant equipped by LandGlass.
Our own tempering line means fulfillment of my dreams and simultaneously overcoming substantial barrier for the development of the company – says Mr. WłodzimierzBalog INTER-GLASS owner. – For the years, we supplied necessary glass parts for furniture factories. Main specialisation of our company is painted and printed glass. Both types of products need tempering. The main direction of INTER-GLASS expansion is export to our eastern neighbours. Our continuous development is mainly thanks to export to Ukraine and Belorussia. In order to hold our strong position on that very competitive markets, our own tempering line were strongly required.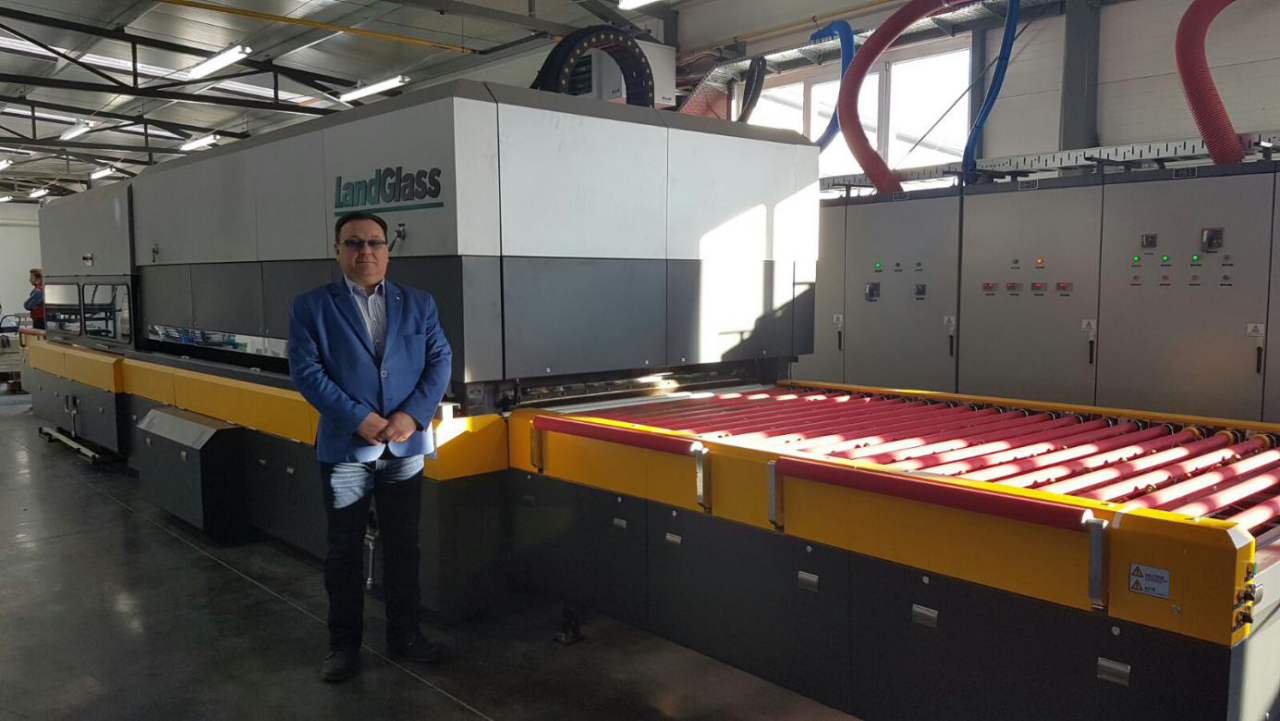 Fot.1 A1525S Super Air of LandGlass
Manufacturers of furniture glass know very well how difficult is this market because of the strong price competition. That's why owner of INTER-GLASS was looking for the furnace supplier offering not only the highest quality of the final product, low running costs but with reasonable price as well.He was attracted by LandGlass mainly by the number of new installations in Poland. In fact, in 2016, LandGlass was mushrooming on the market. Mr. Balog placed some visits to see LandGlass furnaces working and decided to test one of them by ordering tempering products in regular mode.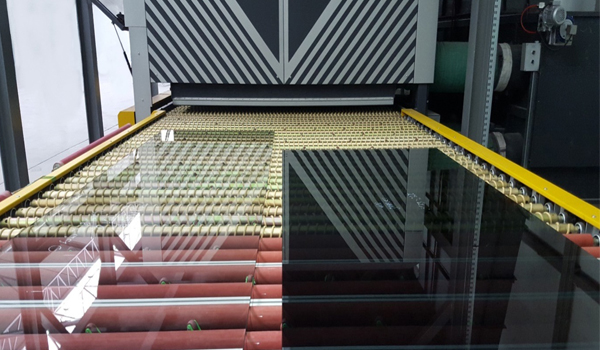 Fot 2. Perfect geometrical quality in ZEBRA TEST
Geometrical and optical quality of the tempered products were the highest one, indeed. The only anxiety was about the fact that the products came from LandGlass Jet Convection furnace while LandGlass representative offered different technology called Super Air. Today basing on couple of months experience we can say that advice to buy cheaper furnace with the same quality of final product had been very reasonable. It means that INTER-GLASS can offer cheaper and more competitive products – Mr. Balog says.
SuperAir convection support with advanced and precise adjustment of convection air delivered to heating chamber, is an ideal to temper all type of glass (not including double silver Low-E glass, Triple Silver Low-E glass) required by furniture, household and automotive market. Combination of SuperAir technology and intelligent LandGlass heating system reduce energy consumption considerably. LandGlass system basing on thermocouples can control the temperature in several separate small heating areas. In some models intelligent software focused on energy saving is supported by the high effective insulation of the new construction.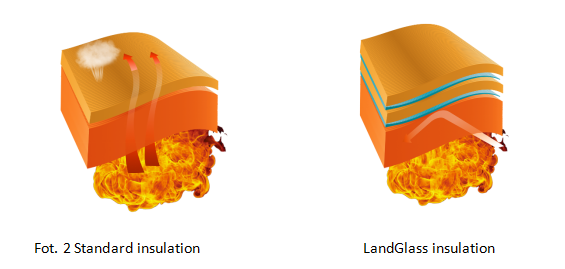 Standard 2 layers insulation was replaced by 3 layers with additional 2 ones made of special material reflecting heat back into the furnace. Additionally LandGlass applied special, patented technology of insulation fixing, which considerably reduces heat transfer by metal parts.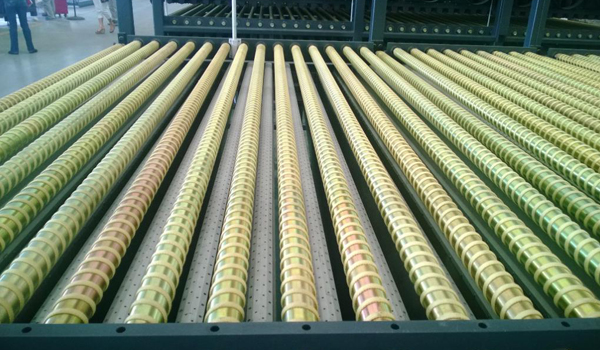 Fot 3. Precise rollers assembling in cooling section reduces edge kink very much
- Really my furnace made me extremely surprised by very low invoices for the energy – Mr. WlodzimierzBalog says –but also allow to enlarge our market offer. Actually we can temper ourselves screen printed glass, the door to household appliance market became open. Now we can develop in the new directions.
LandGlass is glad to read the story of our customers like this. we hope more and more success stories will be shared by our customers.